Thank you for calling Detroit Tubs about your bathtub or bathroom project. We offer bathtub re glazing, bathtub liners, and full bathroom remodels. We offer a lifetime warranty on most of our products. In the past 12 years we have done over 7488 jobs, We have an [A] rating with the Better Business and 4.7 out of 5 Stars on google.
We Use a patented 9 step system and the thickest coatings available along with caulking and stripping the tub included in our price. Here a resent review , Detroit Tubs has been great work with! Easy online scheduling with immediate follow up, I highly recommend them to all! Bob and Carrie and the staff has been wonderful to work with as well! Review By: Shawna Hoenicke (shawna.hoenicke@marketplacehomes.com) - Zip Code: 48152 Submitted: 12/19/2018
You Can Book using our online ordering system below and you will get all your paperwork emailed instantly Use this coupon code and save $25 off your online order (25 off )
Soak in elegance with our vintage styled ANZZI Aegis claw foot one piece acrylic freestanding soaking bathtub in glossy white. This old world design is magnificently and royally crafted in a glossy white high yield Lucite acrylic with marine grade fiberglass re-enforcement and its body contoured shape is perfect for long bubble baths. Its four (4) high polished chrome majestic lion's feet will surely add class, charm and romance to any bathroom!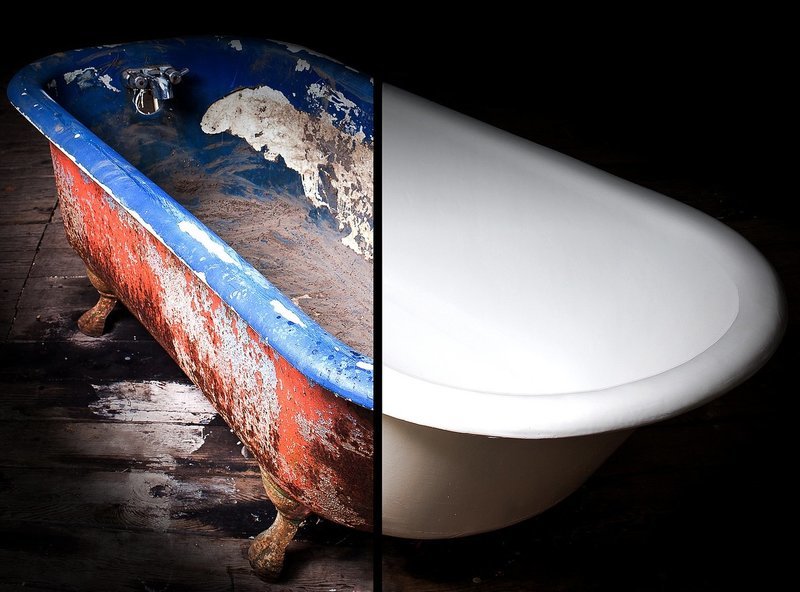 CLASSIC CLAWFOOT TUB REFINISHING
CLASSIC CLAWFOOT TUB REFINISHING